Keep Moving Forward Quotes: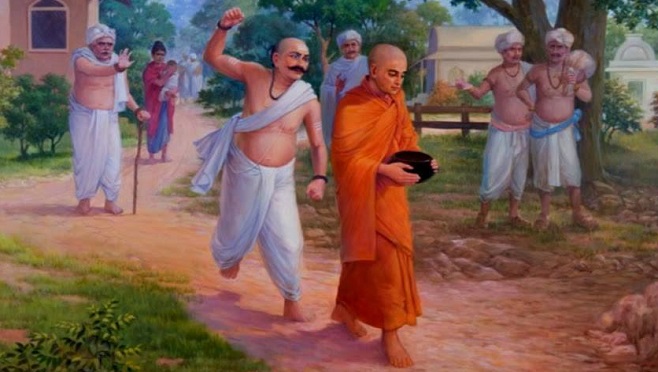 49 quotes for When Life's Challenges Get Rough.
Sometimes life presents us with challenging situations.
These challenging situations can leave us feeling beaten down, and defeated. If we focus positively on what we can learn, and how we can grow from our challenges in life we will overcome those challenges, and rise to new heights.

Stand up to your challenges, don't let life keep you down.

Enjoy our quotes to never give up, and keep moving forward.

1: "Amateurs sit and wait for inspiration, the rest of us just get up and go to work."
~Stephen King

2: "Keep Moving Forward"
~Walt Disney

3: "All the adversity I've had in my life, all my troubles and obstacles, have strengthened me… You may not realize it when it happens, but a kick in the teeth may be the best thing in the world for you."
~Walt Disney

4: "Most of the important things in the world have been accomplished by people who have kept on trying when there seemed to be no hope at all."
~Dale Carnegie

5: "Use what you've been through as fuel, believe in yourself and be unstoppable!"
~ Yvonne Pierre

6: "You gain strength, courage, and confidence by every experience in which you really stop to look fear in the face. You are able to say to yourself, 'I lived through this horror. I can take the next thing that comes along."
~Eleanor Roosevelt

7: "Don't fight, you're already injured, live to fight another day. It's a lost battle anyways. Just quit. No, the battle isn't over. Although I am injured, but if I quit now, these injuries will always work as a benchmark to quit, today I ain't fighting the enemy I am fighting myself. If I win this battle today, I will get myself an invincible will and that no enemy can defeat."
~Shahenshah Hafeez Khan

8: "You have power over your mind – not outside events. Realize this, and you will find strength."
~Marcus Aurelius

9: "Stay strong, stay positive, and never give up."
~Roy T. Bennett

10: "Tough times never last, but tough people do."
~Robert H. Schuller

11: "20 years from now you will be more disappointed by the things that you didn't do than by the ones you did do. So throw off the bowlines. Sail away from the safe harbor. Catch the trade winds in your sails. Explore. Dream. Discover."
~Mark Twain





12: "No. Don't give up hope just yet. It's the last thing to go. When you have lost hope, you have lost everything. And when you think all is lost, when all is dire and bleak, there is always hope."
~Pittacus Lore

13: "In times of great stress or adversity, it's always best to keep busy, to plow your anger and your energy into something positive."
~Lee Iacocca

14: "Never give up.This applies to more than goals and dreams, it is a maxim for basic daily struggles. It shapes one's life, including the will to continue to live. It supports love and committed relationships; it bolsters hope, faith, and charity; it is power in every area of existence. Never give up on anything or anyone of any worth, especially yourself."
~ Richelle E. Goodrich

15: "Sometimes you don't realize your own strength until you come face to face with your greatest weakness."
~Susan Gale

16: "Rise and rise again until lambs become lions"
~Robin Hood

17: "If one advances confidently in the direction of one's dreams, and endeavors to live the life which one has imagined, one will meet with a success unexpected in common hours."
~Henry David Thoreau

18: "Inside of a ring or out, ain't nothing wrong with going down. It's staying down that's wrong."
~Muhammad Ali

19: "Your hardest times often lead to the greatest moments of your life. Keep going. Tough situations build strong people in the end."
~Roy T. Bennett

20: "Things work out best for those who make the best of how things work out."
~John Wooden

21: "Don't just manage; go extra mile and win your race. Never give up the fight. You will win."
~Israelmore Ayivor

22: "Those who keep sitting idle and waiting for miracles to happen cannot be a part of the process and hence, their ideas never get any closer to reality."
~Dr Prem Jagyasi

23: "Today is a BRAND NEW day—a perfectly good reason to get up and start over. Never give up."
~Richelle E. Goodrich

24: "When written in Chinese the word "crisis" is composed of two characters – one represents danger and the other represents opportunity."
~John F. Kennedy





25: "If you have a dream, don't just sit there. Gather courage to believe that you can succeed and leave no stone unturned to make it a reality."
~Dr Roopleen

26: "It doesn't matter how many times you get knocked down. All that matters is you get up one more time than you were knocked down."
~Roy T. Bennett

27: "Courage doesn't always roar, sometimes it's the quiet voice at the end of the day whispering 'I will try again tomorrow"
~Mary Anne Radmacher

28: "In the depth of winter, I finally learned that within me there lay an invincible summer."
~Albert Camus

29: "It's very difficult to follow our dreams, but it's even more difficult to forget them."
~ Rahul Rampal

30: "When it comes to fighting for your dreams, be a dragon. Breathe fire."
~Richelle E. Goodrich

31: "At any given moment you have the power to say: This is not how the story is going to end."
~Christine Mason Miller

32: "To truly fail in life is to never try. When you fall on your face, it is an opportunity for you to find the road again. It may remind you how hard the road is, but you will never forget its presence once you make contact."
~H.L. Stephens

33: "Your hardest times often lead to the greatest moments of your life. Keep going. Tough situations build strong people in the end."
~Roy Bennett

34: "Be miserable. Or motivate yourself. Whatever has to be done, it's always your choice."
~Wayne Dyer

35: "Without being push to the wall, we will have remained in our comfortable zone. But this circumstance challenges us to find the courage to move on."
~Lailah Gifty Akita

36: "Like success, failure is many things to many people. With positive mental attitude, failure is a learning experience, a rung on the ladder, and a plateau at which to get your thoughts in order to prepare to try again."
~W. Clement Stone

37: "There IS a better future for you! Get rid of that negative and defeated attitude. Stop tearing yourself down and learn to build yourself up. Speak positively about yourself.

If you're not satisfied with who you are and where you're at in your life, have the courage to make a change and be a person that you can be proud of. Change can be scary, but change for the better is very rewarding in the end. You can do it! Do it for YOU."
~Stephanie Lahart





38: "The wise remind themselves that 'This too shall pass' even when things are good; the foolish, only when things are bad."
~Mokokoma Mokhonoana

39: "Life is full of beauty. Notice it. Notice the bumble bee, the small child, and the smiling faces. Smell the rain, and feel the wind. Live your life to the fullest potential, and fight for your dreams."
~Ashley Smith

40: "I just hope that one day, in one gloriously farcical moment I will be taken completely by surprise. I hope that I trip and fall. And when that day comes I hope that all of the doom and gloom that fill my black balloon will burst and ignite something so beautiful, so overwhelming that I find myself seeing beauty in the ugliest of places."
~Kendal Rob

41: "Spend eighty percent of your time focusing on the opportunities of tomorrow rather than the problems of yesterday."
~Brian Tracy

42: "Strength does not come from winning. Your struggles develop your strengths. When you go through hardships and decide not to surrender, that is strength."
~Arnold Schwarzenegger

43: "Defeat is only defeat if we accept it as defeat. Victory often comes after defeat, because one was too stubborn to allow it to be their reality. In the trail of any great conflict you will see the scuff marks, where the one was beaten down, but they could not be taught to stay that way."
~Tom Althouse

44: "Being strong doesn't mean that you never break! Being strong means that even if you break into a million pieces, you still have the courage to pick those pieces up, put them back together, and keep going on."
~ Manprit Kaur

45: "You may encounter many defeats, but you must not be defeated. In fact, it may be necessary to encounter the defeats, so you can know who you are, what you can rise from, how you can still come out of it."
~Maya Angelou

46: "Nothing in the world can take the place of perseverance. Talent will not; nothing is more common than unsuccessful people with talent. Genius will not; unrewarded genius is almost legendary. Education will not; the world is full of educated derelicts. Perseverance and determination alone are omnipotent."
~Calvin Coolidge

47: "Be strong, little one. There's a reason you are here. Like anyone with a dream, you have a purpose, big or small. Never lose hope that your glowing star will one day join the sky of winners. Never stop believing."
~ Charles Lee

48: "The greatest secret of life is never give up. Don't give up on yourself, your dreams and your family."
~ Lailah Gifty Akita

49: "Never give up. This is not sound advice, it is bad advice. You must give up when there is no point in continuing. Then begin a new course. There is no greater failure than not changing course when the time is right to do so."
~Chloe Thurlow








You May Also Like:
How to Find Inner Peace.
Bodhi Dukkhan
Bad Karma For Them, or Karmic Retribution For Me
The Three Universal Truths
Love Quotes
Enlightened T-Shirts
Embracing Nirvana is a participant in the Amazon Services LLC Associates Program, an affiliate advertising program designed to provide a means for sites to earn advertising fees by advertising and linking to Amazon.com.

All links on this site are subject to being sponsored content for which we will receive financial compensation.