Love Quotes: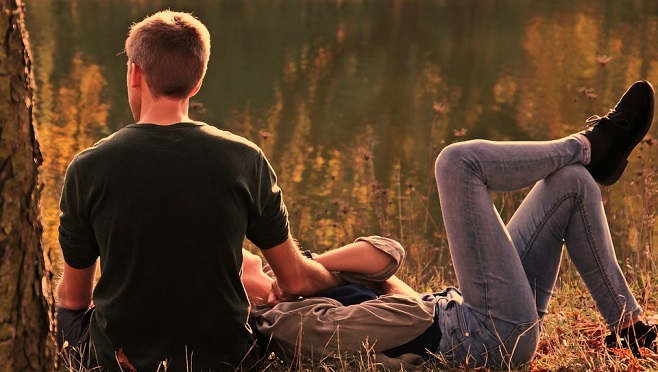 61 Inspirational Love Quotes.
Love Quotes always create an emotional reaction within us. Love is an emotion that everybody wants to experience. It is an overwhelming emotion that encompasses our very being.
Being in love will inevitably control our thoughts, and actions as well.

Singers and song writers have forever tried to impress upon us their views about love through their music. For many this is a positive message about such as, "When a man loves a woman", by Percy Sledge.

When a man loves a woman is a song about how a woman's love can completely control a man's thinking.

At the other end of the spectrum are songs like, "Love Hurts", by Nazareth.

The right love quote, or poem could melt the heart of the one you love.


Embracing Nirvana is reader-supported. When you buy through links on our site, we may earn an affiliate commission. As an Amazon Associate, I earn from qualifying purchases. Affiliate Disclosure
Here are 61 Inspirational Love Quotes to melt the heart of the one you love.
1: "The most painful thing is losing yourself in the process of loving someone too much, and forgetting that you are special too."
― Ernest Hemingway, - Men Without Women


2: "Do not fall in love with people like me. I will take you to museums, and parks, and monuments, and kiss you in every beautiful place, so that you can never go back to them without tasting me like blood in your mouth. I will destroy you in the most beautiful way possible. And when I leave you will finally understand, why storms are named after people." ― Caitlyn Siehl

3: "Love at first sight is easy to understand; it's when two people have been looking at each other for a lifetime that it becomes a miracle."
–Amy Bloom

4: "I think if I've learned anything about friendship, it's to hang in, stay connected, fight for them, and let them fight for you. Don't walk away, don't be distracted, don't be too busy or tired, don't take them for granted. Friends are part of the glue that holds life and faith together. Powerful stuff."
― Jon Katz

5: "I no longer believed in the idea of soul mates, or love at first sight. But I was beginning to believe that a very few times in your life, if you were lucky, you might meet someone who was exactly right for you. Not because he was perfect, or because you were, but because your combined flaws were arranged in a way that allowed two separate beings to hinge together."
― Lisa Kleypas

6: "When you trip over love, it is easy to get up. But when you fall in love, it is impossible to stand again."
― Albert Einstein

7: "What can be truly loved about a person is inseparable from their limitations."
- Jordan Peterson, - 12 Rules for Life: An Antidote to Chaos


8: "Here is the secret we all know: We all want to love. We're all afraid we are alone. We're afraid no one will know who we are. Because on some level, we all know you can die without love, without anyone, without even you knowing who you are.

(Unless you take care of you, and give yourself love. Unless you meet yourself, inside yourself. Unless you know yourself like you were meant to. Forgive yourself for being you—you have done nothing wrong and tomorrow is another chance. I swear, there is a day after, every day.)"
- Iain Thomas, - Every Word You Cannot Say


9: "When I saw you I fell in love, and you smiled because you knew."
― Arrigo Boito

10: "The journey of the bodhisattva warrior starts with the basic attitude of enlarging our motivation to include the welfare of others. This is a simple response to this dark age. Let's begin right now by engaging love and compassion however we can—not tomorrow, but today.

By cultivating courage and confidence in ourselves and maintaining our seat, we can enjoy creating a sane environment; we can enjoy creating an enlightened society. This doesn't have to be overwhelming. Start by looking at your own life and see what you can do, one step at a time. Love is the saving grace."
- Sakyong Mipham, - Turning the Mind Into an Ally


11: "Without you in my arms, I feel an emptiness in my soul. I find myself searching the crowds for your face - I know it's an impossibility, but I cannot help myself."
― Nicholas Sparks

12: "Some women choose to follow men, and some women choose to follow their dreams. If you're wondering which way to go, remember that your career will never wake up and tell you that it doesn't love you anymore."
― Lady Gaga

13: "If she's amazing, she won't be easy. If she's easy, she won't be amazing. If she's worth it, you wont give up. If you give up, you're not worthy. ... Truth is, everybody is going to hurt you; you just gotta find the ones worth suffering for."
― Bob Marley

14: "If someone thinks that peace and love are just a cliche that must have been left behind in the 60s, that's a problem. Peace and love are eternal."
― John Lennon

15: "When we first met, I didn't want to get involved with anyone. I didn't have the time or energy, and I wasn't sure that I was ready for it. But you were so good to me, and I got swept up in that. And little by little, I found myself falling in love with you."
― Nicholas Sparks

16: "Sometimes love means letting go when you want to hold on tighter."
― Melissa Marr

17: "Whether we're twenty-five or eighty-five, we can choose to live in the things that warm us—in love, humor, compassion, empathy, a supportive arm—not because they make life easy, but because they do the most for us when life is hard."
- John Leland



18: "We're made better by loving unconditionally: embracing the perfections in our imperfect mate, accepting that they'll never change, growing into our own perfections by loving them."
- John Leland, - Happiness Is a Choice You Make
.


19: "They wouldn't understand, and I don't feel the need to explain, simply because I know in my heart how real it was. When I think of you, I can't help smiling, knowing that you've completed me somehow. I love you, not just for now, but for always, and I dream of the day that you'll take me in your arms again"
― Nicholas Sparks - Dear John


20: "I'm selfish, impatient and a little insecure. I make mistakes, I am out of control and at times hard to handle. But if you can't handle me at my worst, then you sure as hell don't deserve me at my best."
-Marilyn Monroe

21: "If you have been brutally broken but still have the courage to be gentle to others, then you deserve a love deeper than the ocean itself."
–Nikita Gill

22: "Don't cry over someone who wouldn't cry over you."
― Lauren Conrad

23: "Do not be dismayed by the brokenness of the world. All things break. And all things can be mended. Not with time, as they say, but with intention. So go. Love intentionally, extravagantly, unconditionally. The broken world waits in darkness for the light that is you."
- L. R. Knost

24: "I won't ever leave you, even though you're always leaving me."
― Audrey Niffenegger, - The Time Traveler's Wife


25: "Okay, then I'll just say I love you. There is nothing in this world more important to me than you are. I'm only content when you're near. My whole purpose is to be what you need me to be. It's not poetry, but it's from my heart. Will that do?"
― Colleen Houck

26: "Maybe that was how it was with all first loves. They own a little piece of your heart, always."
― Jenny Han

27: "They say when you are missing someone that they are probably feeling the same, but I don't think it's possible for you to miss me as much as I'm missing you right now"
― Edna St. Vincent Millay

28: "A girl can wait for the right man to come along but in the meantime that doesn't mean she can't have a wonderful time with all the wrong ones"
–Cher

29: "As he read, I fell in love the way you fall asleep: slowly, and then all at once."
― John Green, - The Fault in Our Stars


30: "I love you like a fat kid loves cake!"
― Scott Adams

31: "You know you're in love when you can't fall asleep because reality is finally better than your dreams."
― Dr. Seuss

32: "If you love somebody, let them go, for if they return, they were always yours. If they don't, they never were."
― Kahlil Gibran

33: "So it's not gonna be easy. It's going to be really hard; we're gonna have to work at this everyday, but I want to do that because I want you. I want all of you, forever, everyday. You and me... everyday."
― Nicholas Sparks, - The Notebook


34: "Love is a decision - not an emotion!" –Lao Tzu, Tao Te Ching

35: "Being deeply loved by someone gives you strength, while loving someone deeply gives you courage."
― Lao Tzu

36: "We can live without religion and meditation, but we cannot survive without human affection."
- Dalai Lama

37: "I have a million things to talk to you about. All I want in this world is you. I want to see you and talk. I want the two of us to begin everything from the beginning."
― Haruki Murakami, - Norwegian Wood


38: "Let yourself be drawn by the stronger pull of that which you truly love."
― Rumi





39: "I will be with her again, or I will die. There aren't any other options"
― Julie Kagawa

40: "If he loved with all the powers of his puny being, he couldn't love as much in eighty years as I could in a day."
― Emily Brontë, - Wuthering Heights


41: "I think sometimes when we find love we pretend it away, or ignore it, or tell ourselves we're imagining it. Because it is the most painful kind of hope there is."
― Rae Carson

42: "From childhood's hour I have not been. As others were, I have not seen. As others saw, I could not awaken. My heart to joy at the same tone. And all I loved, I loved alone."
― Edgar Allan Poe

43: "Life will break you. Nobody can protect you from that, and living alone won't either, for solitude will also break you with its yearning. You have to love. You have to feel. It is the reason you are here on earth. You are here to risk your heart.

You are here to be swallowed up. And when it happens that you are broken, or betrayed, or left, or hurt, or death brushes near, let yourself sit by an apple tree and listen to the apples falling all around you in heaps, wasting their sweetness. Tell yourself you tasted as many as you could."
― Louise Erdrich, THE PAINTED DRUM

44: "Love never dies a natural death. It dies because we don't know how to replenish its source. It dies of blindness and errors and betrayals. It dies of illness and wounds; it dies of weariness, of witherings, of tarnishings."
― Anais Nin

45: "Love is like the wind, you can't see it but you can feel it."
― Nicholas Sparks

46: "We're all a little weird. And life is a little weird. And when we find someone whose weirdness is compatible with ours, we join up with them and fall into mutually satisfying weirdness—and call it love—true love."
― Robert Fulghum, TRUE LOVE

47: "When it's gone, you'll know what a gift love was. You'll suffer like this. So go back and fight to keep it."
― Ian McEwan

48: "I have a history of making decisions very quickly about men. I have always fallen in love fast and without measuring risks. I have a tendency not only to see the best in everyone, but to assume that everyone is emotionally capable of reaching his highest potential.

I have fallen in love more times than I care to count with the highest potential of a man, rather than with the man himself, and I have hung on to the relationship for a long time (sometimes far too long) waiting for the man to ascend to his own greatness. Many times in romance I have been a victim of my own optimism."
― Elizabeth Gilbert, - Eat, Pray, Love: One Woman's Search for Everything Across Italy, India and Indonesia


49: "I want to be in a relationship where you telling me you love me is just a ceremonious validation of what you already show me."
― Steve Maraboli


50: "And then he gives me a smile that just seems so genuinely sweet with just the right touch of shyness that unexpected warmth rushes through me."
― Suzanne Collins - The Hunger Games
51: "Your heart's strength is measured by how hard it holds on. Your self-worth and faith is measured by finally letting go. However, your peace is measured by how long you don't look back."
― Shannon L. Alder
52: "What's wrong is that every morning and every night, I lie in bed wondering why you're not beside me."
― K.A. Tucker, TEN TINY BREATHS
53: "Who fixes broken people? Is it only other broken people, ones who've already been ruined? And do we need to be fixed? It was the messiness and hurt in our pasts that drove us, and that same hurt connected us at a subdermal level, the kind of scars written so deeply in your cells that you can't even see them anymore, only recognize them in someone else."
― Leah Raeder, UNTEACHABLE
54: "When you have seen as much of life as I have, you will not underestimate the power of obsessive love."
― J.K. Rowling
55: "You don't need to justify your love, you don't need to explain your love, you just need to practice your love. Practice creates the master."
― Don Miguel Ruiz
56: "I know there may be universes out there where I made different choices and they led me somewhere else, led me to someone else. And my heart breaks for every single version of me that didn't end up with you."
― Taylor Jenkins Reid, MAYBE IN ANOTHER LIFE
57: "How can I be reasonable? To me our love was everything and you were my whole life. It is not very pleasant to realize that to you it was only an episode."
― W. Somerset Maugham
58: "When you're in love you never really know whether your elation comes from the qualities of the one you love, or if it attributes them to her; whether the light which surrounds her like a halo comes from you, from her, or from the meeting of your sparks."
― Natalie Clifford Barney
59: "I want morning and noon and nightfall with you. I want your tears, your smiles, your kisses...the smell of your hair, the taste of your skin, the touch of your breath on my face. I want to see you in the final hour of my life...to lie in your arms as I take my last breath."
― Lisa Kleypas
60: "Perhaps all romance is like that; not a contract between equal parties but an explosion of dreams and desires that can find no outlet in everyday life. Only a drama will do and while the fireworks last the sky is a different colour."
― Jeanette Winterson, THE PASSION
61: I love you not only for what you are, but for what I am when I am with you. I love you not only for what you have made of yourself, but for what you are making of me. I love you for the part of me that you bring out."
― Elizabeth Barrett Browning
You May Also Like:
How to Find Inner Peace.
Bodhi Dukkhan
Bad Karma For Them, or Karmic Retribution For Me
The Three Universal Truths
What is Nirvana?
Enlightened T-Shirts
Embracing Nirvana is a participant in the Amazon Services LLC Associates Program, an affiliate advertising program designed to provide a means for sites to earn advertising fees by advertising and linking to Amazon.com.

All links on this site are subject to being sponsored content for which we will receive financial compensation.